Intraocular Lenses
Phakic intraocular lenses for myopia in high hyperopia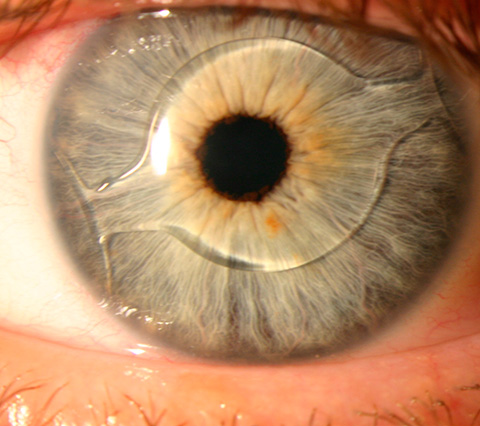 Monofocal lenses
They allow for long-range eyesight, but the patient must wear glasses to see up close.
Bifocal and multifocal lenses
Designed in circular sizes and in different powers so that the patient can see from far and near.
They correct 90% of presbyopia. For some activities, glasses should be used to see up close.
Besides replacing cataracts, these lenses correct presbyopia.
You must practice bilateral.
Phacoemulsification with bifocal or multifocal lens
High cost.
Astigmatism requires additional laser treatments or a multifocal toric lens.
Phacoemulsification with toric lens
Corrects cataracts and astigmatism.
The toric bifocal corrects cataracts, presbyopia, and astigmatism.
Phakic lenses
Lens is fixed to the iris.
They are made of PMMA (polymethylmethacrylate). Rigid folding
For people over 18 years old.
Stable refraction.
It can be combined with laser treatments.
Indications
Myopia > 6.0 d. depending on corneal thickness.
Hyperopia > of 5.0 d.
Astigmatisms > of 5.0 d.
The phakic lenses
They do not reduce the size of the cornea.

Without corneal aberration. Better optical quality.
They are stable. They won't return.
Reversible.
Do not alter their accommodation.