OCT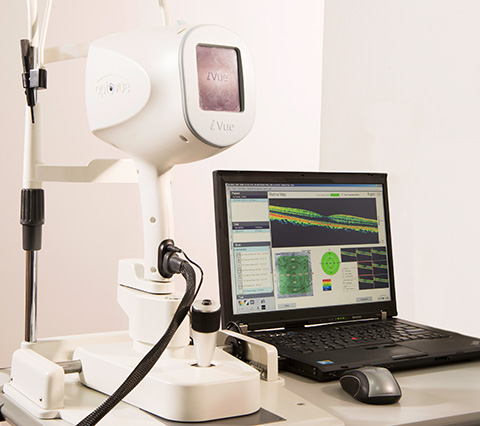 The OCT (Optical Coherence Tomography) it is a scanning technique through which high resolution images are obtained to study the retina, optic nerve, and the anterior segment of the eye. This test evaluates the macula's ultrastructure, the optic nerve, and the corneal structure, and it is essential for diagnosing and managing glaucoma and detecting other diseases of the optic nerve and vitreo-retinal macular conditions. In the optic nerve, OCT detects the loss of nerve fibers and alterations to ganglion cell layers.
Advantages
Speed and comfort while taking the exam.
Detects morphological changes in the eyeball structures by comparing different shots of the same patient.
Analyzes eye structures efficiently and reliably both qualitatively and quantitatively.