IOL Master 500 Biometry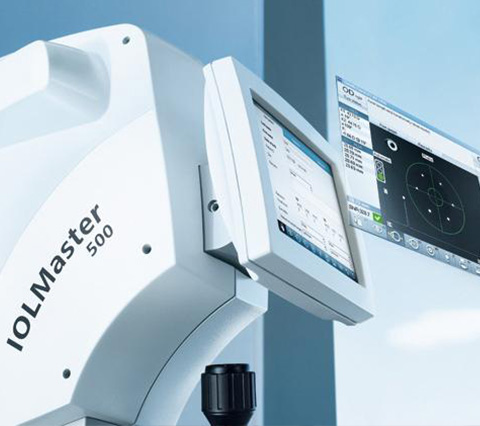 Ocular biometry allows specialists to measure the axial length of the eye and the depth of the anterior chamber. This, together with keratometry (the measurement of corneal curvature), allows to calculate the power of intraocular lenses for cataract surgery and phakic lenses.
There are three types of biometry:
These two types of biometrics use ultrasounds and require touching the anterior surface of the cornea. In addition, it measures the thickness of the lens.
IOL Master 500 No Contact Biometry
The "no contact" method uses an infrared laser that allows a more accurate measurement of the anterior structures of the eye, including its length. It requires the cataracts to allow the laser to pass through, which is why they must not be mature. This is a very common test for cases that require facto refractive surgery.
IOL Master equipment is the most used in the world. It has been perfected with different formulas for conventional, multifocal, and refractive postsurgical lenses.
Incornea has more than 20 years of experience using the IOL Master; is nationally renowned for premium multifocal, toric, and monofocal lenses after refractive surgery.
The patient should suspend the use of hard contact or gas permeable lenses at least 15 days prior to the examination, and the use of soft contact lenses should be suspended at least five days prior to the examination.