Incornea, an Ophthalmology Center in Bogota, Colombia, Launches New Mobile-Friendly Website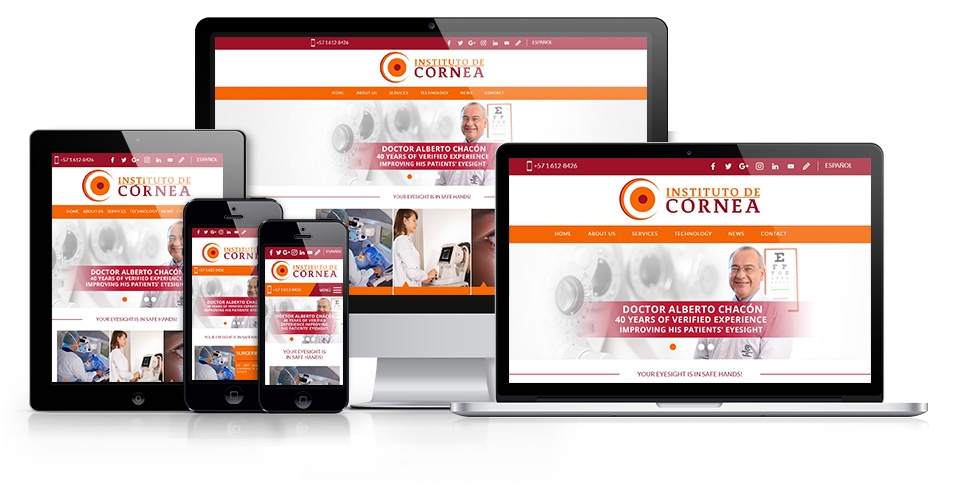 Incornea is proud to announce the launch of its new mobile-friendly, English-language website. Founded in 1990, Incornea has implemented new digital marketing tools and technology on its website to reach a wider range of customers. A greater number of people have been able to easily access the medical institute's services from the new website.
A year ago, Incornea decided to step into the digital world by creating a Spanish-language website to share all the services they offer as an ophthalmology center in Bogota. Now the medical institute has decided to take its website to the next level by launching an English-language version that uses the same SEO technology that has helped more potential customers find the information they need about the institute.
Incornea is one of the most important medical institutes in Colombia and is a pioneer in phakic iris-fixated intraocular lens implantations for severe myopia and high hyperopia. It has a team of ophthalmologists who specialize in the anterior segment of the eye and use the latest proven technology.
The institute is led by Doctor Alberto Chacon Aponte, an ophthalmic plastic surgeon and expert in corneal diseases and surgeries with more than 30 years of experience.
"We are thrilled to have this new English-language website. We have earned a reputation for our professionalism and the effort that we put into making sure that we have technology we need to continuously improve the quality of our services. Undoubtedly, updating our website is also important for earning the trust and satisfaction of our patients. With the English-language version of our website, more people will learn about us and contact us to schedule their appointments," said Dr. Chacon.
Incornea's group of experts can treat many different kinds of vision problems and provide high-quality, honest, and comprehensive medical attention to patients who comes through their door each day with the hope of finding answers and specialized treatments. That is why they he institute has chosen to launch a SEO website to increase the institute's visibility visible by on search engines and ultimately help people who are looking for a recognized ophthalmology center in Bogota. In addition, the institute's website is a responsive website, which means that it can be easily and comfortably navigated on any type of device, including laptops, desktop computers, tablets, and smartphones.
For more information about Incornea, visit
www.incornea.com
.